Iditarod mushers are on the cusp of breaking the eight-day barrier. Since John Baker's Kotzebue team in 2011 shattered the 9-year-old record set by Martin Buser, teams have been relentlessly breaking the record: 2014 (Dallas Seavey), 2016 (Dallas Seavey), and 2017 (Mitch Seavey).

In 2017, Mitch Seavey pushed the pace within three hours and 40 minutes of the first sub-eight day race. And it wasn't just the winner: the top four mushers in 2017 all broke the previous race record. And speed stretches deep into the pack now: the 37th place musher in 2017 would have beat Martin Buser in the 1994 race and every other musher to have raced before then.

But while the relentless improvements accumulate, the race has seen tremendous gains in speed since the early days when mushers didn't know whether it was possible to get a dog team to Nome. The first two winning racers each took 20 days: nearly three weeks. All of five-time champion Rick Swenson's victories took more than 12 days. Swenson's fastest race—9 days and 15 hours—was only good enough for eighth place in 2000. As recent as 1994, winners took 10 days to get to Nome. All of Jeff King's victories took more than 9 days. But since Mitch Seavey's hot streak began in 2013, he hasn't run a race that lasted 9 days.
Mitch Seavey could join the most elite club in mushing if he repeats as Iditarod champion and picks up his fourth title. Only seven mushers have ever won four races, and Rick Swenson is the lone racer to have broken through for five.(although Jeff King was one 2 a.m. snowstorm away from winning his fifth in 2014). There is no standard career trajectory for this club, but the rise of several has been meteoric.

Lance Mackey's rise to four was done in four years. Dallas Seavey and Susan Butcher each reached four by winning four in a span of five years at a relatively early time in their respective careers. Martin Buser and Jeff King took a decade or more to amass the wins.

But if the elder Seavey wins, he will have done it his own way: the victories will have come in quick succession, though it will have required finishing 25 races, spanning a timeframe of 36 years.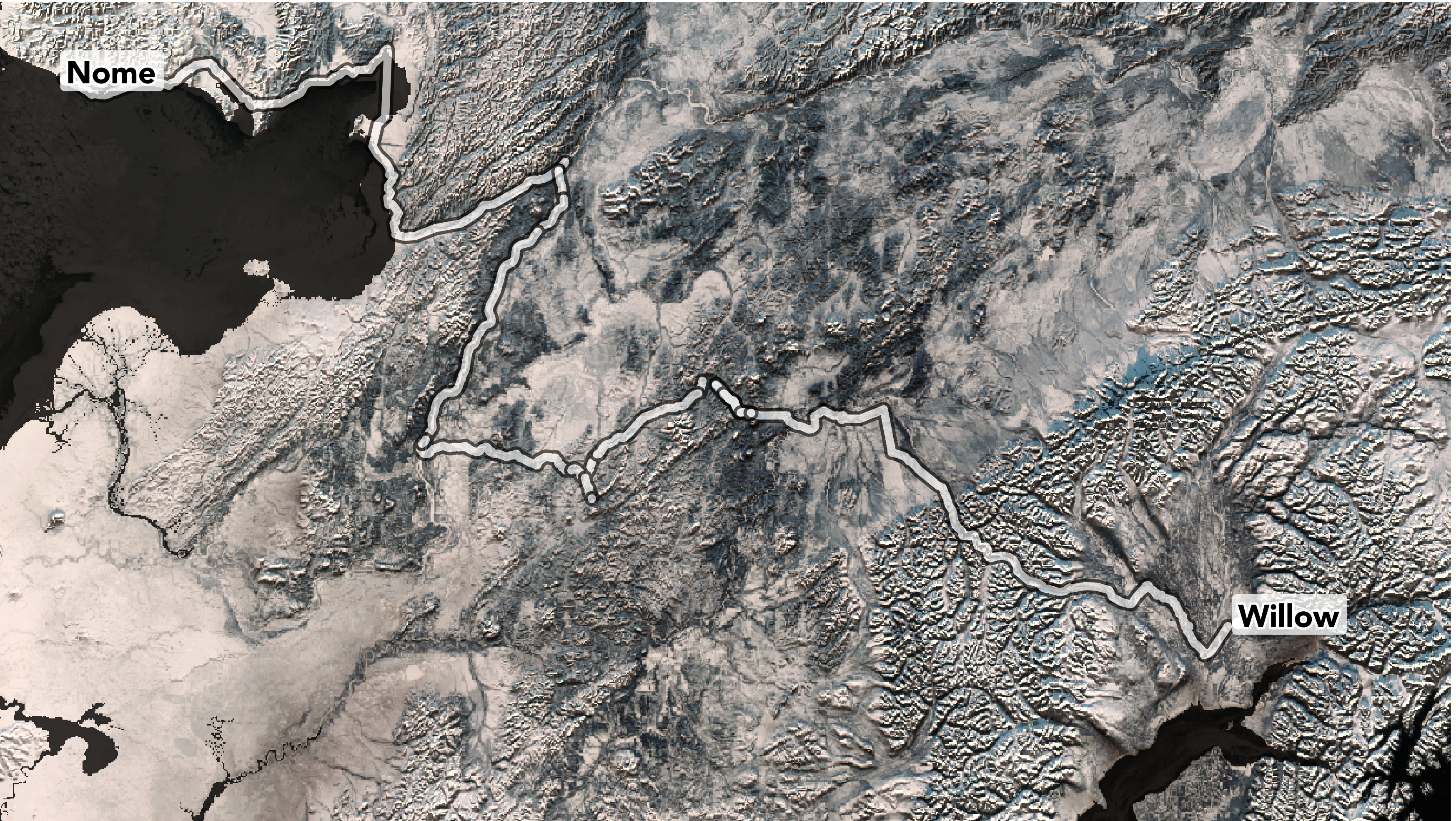 The 24-hour rest is the most obvious strategic move of the 1,000-mile race. Mushers want to time the rest—far longer than any other rest periods in the race—so that their dogs can best benefit from the uninterrupted cycle of feeding, napping, muscle massages, and foot care. And the strong checkpoint hospitality and management history in Takotna (and the record of winning mushers taking rest there) factors into the decision as well. But mushers seeking atonement in a 24 may be asking for too much. As Jeff King said in 2016, "you don't absolve sins [committed] before the 24 hour break, by taking a 24 hour break."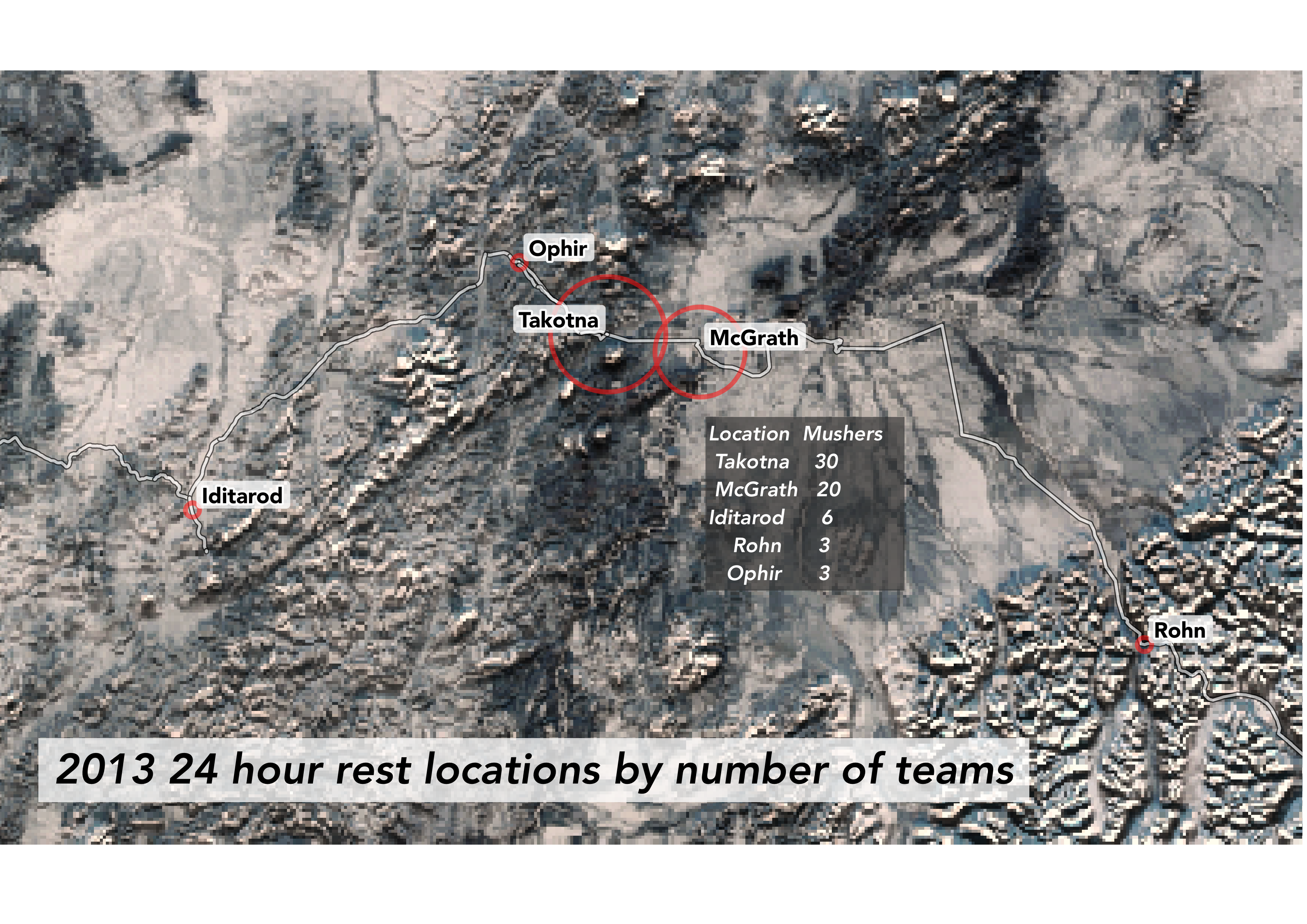 The last time the southern route was completed was run in 2013 (the 2015 and 2017 races were moved to Fairbanks due to bad snow conditions) the Iditarod saw the emergence of a new strategy. 2013 saw Martin Buser pull off what—if successful— would have been regarded as one final move of mushing genius by running his team almost nonstop from the start in Willow to Rohn - nearly 200 miles with only short breaks.

He then declared his 24-hour rest executing the key move in a race plan aimed at tapping into sled dogs' immense and unknown physiological capacity. After the rest, his team raced to the front of the pack and had a hours on his chasers when the teams had banked their 24 hour breaks hundreds of miles down the trail. But the Buser team slowed significantly as the race pushed through Iditarod he finished in 17th. The strategy may not be done though. Buser tried a variation in 2014 and earned his best finish in six years.
Nearly every year since 1980, DeeDee Jonrowe and Martin Buser have driven a dog team to Nome, and done it quickly. Visible on the upper right, they join Rick Swenson and Jeff King to dominate ranks for long-running and high-placing Iditarod veterans.

And while these few mushers maintain a close to a decade buffer on the next wave of racers, the (upper left) is full of bright stars who raced relatively few races, but were clearly were the best racers of the day.

Huslia and rural Alaska dominate here: George Attla (1 Iditarod, 4th place), Warner Vent, Bobby Vent 1 Iditarod, 2nd place). Herbie Nayokpuk from Shishmaref completed more races (10) and only finished out the the top 10 twice. It's here you find Joee Redington and several Norwegians Bjørnar Andersen and Joar Leifseth Ulsom among others. Dick Wilmarth from the Kuskokwim village of Red Devil maintains a perfect record after winning the first Iditarod and never running again, while Carl Huntington of Galena won as a rookie 1974.
Running and resting are the yin and yang of mushing: the more energy a dog burns running, the more rest they need. The minutes a musher gains on his or her competitors by running faster amount to debt that that must be paid in quality recovery rest. But the calculus is changing: run-rest ratio of 1:1 or a positive ratio was common years ago. A musher runs the dogs four hours and beds them down for another four hours. By carefully gauging their speed, mushers can now run longer with less rest.

There is no perfect formula for a team, much less individual dogs (although some mushers are trying to find it by strategically rest dogs in their sleds). Some will bank extra hours of rest along the early and middle part of the trail in order to maintain their speed for the final 300 miles. Others have run training schedules that require less rest. Some just play it by ear and respond to their teams as the unpredictable race unfolds.

(Note: This only captures rest recorded in checkpoints, mushers sometimes rest elsewhere along the trail in order to achieve their specific mileage or timing considerations although the frequent village checkpoints make the checkpoint-to-checkpoint style a natural way to look at race strategies.)